More than 200 participants arrived at the first European Conference on Crop Diversification to Budapest on 18th to the 21st of September 2019.
The clustering event explored the role of crop diversification and strategies towards sustainable agri-food systems. Organised by the DiverIMPACTS project, funded under the European Union's Programme for Research and Innovation Horizon 2020, the conference invited Diverfarming, DIVERSify, ReMIX, LegValue, and TRUE projects as well as the German programme INSUSFAR.
.@AlisonKarley and @lars_kiaer ran a workshop on #breedingformixtures at the #cropdiversification conference in Budapest – read more here: https://t.co/Fx1D1MGTC8 @DiverIMPACTS @RemixIntercrops @diverfarming @TrueLegumes @LEGumeVALUE @LegumeHubEU pic.twitter.com/UPb3ubO2yt

— DIVERSify (@PlantTeams) October 7, 2019
ÖMKI, the Hungarian Research Institute of Organic Agriculture successfully hosted a highly inspiring event with 215 participants from 25 countries representing multiple constituents of the value chain to jointly explore the potentials of cropping system diversification. 87 oral presentations and 75 posters were presented in 16 parallel sessions and five thematic workshops to analyse how we can achieve more diversified cropping systems for improved productivity, delivery of ecosystem services and resource-efficient and sustainable value chains.
Our workshop (policy recommendations to make the sociotechnical systems more disposed to crop diversification) co-organised with Barbara Pancino (University of Tuscia, Italy) and Bálint Balázs (ESSRG, Hungary) explored the role of public policies in the socio-technical lock-in that prevents crop diversification despite its benefits. Two input presentations explored how current policies may provide incentives to promote crop diversification. Barbara Pancino discussed how to promote crop diversification across Europe, then Bálint Balázs presented new governance solutions for legume-based food systems. During the facilitated breakout groups we discussed enablers and barriers to crop diversification and legume-based food systems.
Breakout groups discussing how to develop #networking on #cropdiversification at the #cropdiversification2019 conference in Budapest.@EIPAGRI_SP pic.twitter.com/GVOHJeKui7

— Antoine Messéan (@messean) September 19, 2019
The first group identified the following enablers: Need of more R&D projects; Horizontal linkages between companies/firms; Cluster management; Dietary guidelines; Introduction of a minimum compulsory amount of local food in public kitchen (long-term contract); Infrastructure; Reward for diversification. The second group identified the following barriers: Lack of variety in diets (also for livestock); Standardization of production processes; Lack of technology (depending on the context); Lack of knowledge on how diversify production (management and organization); Hard access to R&D projects and funds; Cost of food: low income families can afford only "standardized" food and then demand only for that and the demand for diversified food is therefore low.
Great days of intense scientific discussion about crop diversification with great colleagues in the European Conference on #Cropdiversification in Budapest. A total success. Congratulations to everyone. Thanks to @DiverIMPACTS for the initiative. @diverfarming pic.twitter.com/Y9AHuj67mS

— Raul Zornoza (@zornoza_raul) September 22, 2019
The conference organisers invited excellent keynotes to cover various aspects of the transitioning towards more sustainable agri-food systems: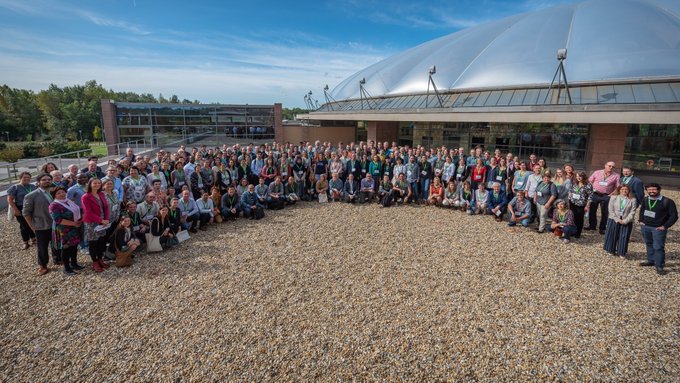 The conference proceedings, the outcomes of the workshops and blog contributions are available on the conference website www.cropdiversification2019.net and on the cluster website www.cropdiversifcation.eu.