Researchers working for IPBES (Intergovernmental Science-Policy Platform on Biodiversity and Ecosystem Services) have received the 2021 EuroNatur Award. Our senior scientist, Eszter Kelemen with two fellow researchers had the honour to receive it on the Island of Mainau.
"The loss of biodiversity and the deterioration of ecosystem services are at least as serious environmental problems as climate change, yet, to date, these topics have received significantly less space in the public discourse. Volunteering at IPBES is a kind of mission for me. It gives me the opportunity to dedicate my knowledge and methodological expertise to an issue that is key to the well-being of future generations" – said Eszter Kelemen before the ceremony.
Eszter has been engaged in the work for IPBES since 2014. The core task of the IPBES – a United Nations intergovernmental body, which operates at the interface between science and policy – is to produce reports on the current state of biodiversity as well as on the benefits that ecosystems provide for people.
"The work of the IPBES enables policy makers to better understand complex mechanisms as well as possible alternative courses of action and, on this basis, to more effectively address the ongoing loss of biodiversity and the destruction of habitats" – said EuroNatur President Thomas Potthast, explaining the selection for this year's EuroNatur Award. "At the same time, the award-winning scientists are showing their personal commitment to civil society by visibly advocating for the conservation of nature and for sustainable development – concerns that the EuroNatur Foundation is also fighting for through its campaigns and projects" – Thomas Potthast added.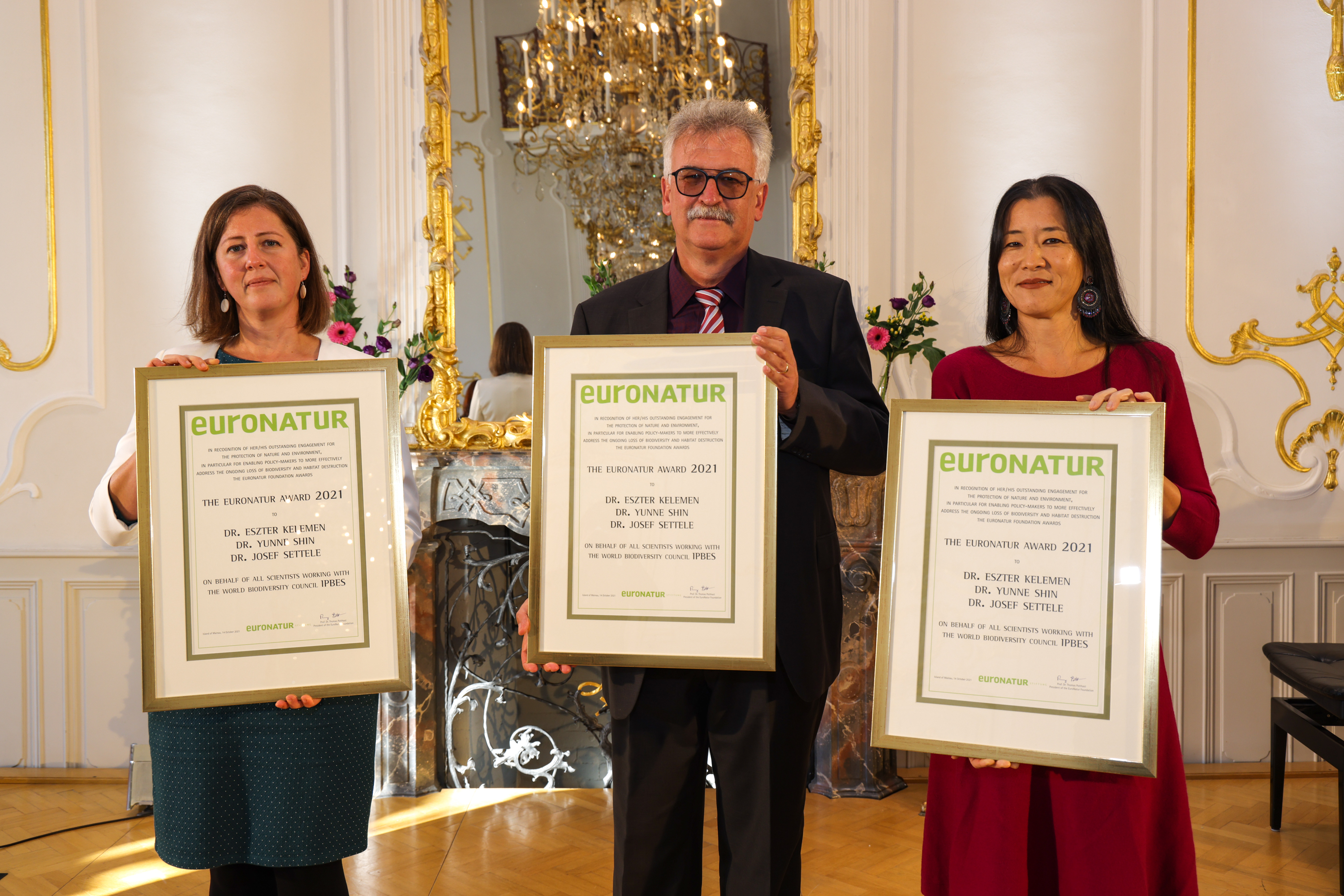 Our senior researcher, György Pataki also worked for IPBES for 4 years as a co-chair representing the Eastern European States of the Multidisciplinary Expert Panel.
Click here to read the summary of EuroNatur.
Cover photo: Kerstin Sauer