EKLIPSE science cafés are on the move – after the two Hungarian science cafés we are now organizing the first EU-level online café, taking place on the 20th of November. Join the discussion in Helsinki,  Budapest, or online from 7 pm (CET).
This autumn the EKLIPSE project launched a series of science cafés to answer ClientEarth's request about how to integrate the diverse values of nature into policy making. The first two science cafés were organized in Budapest.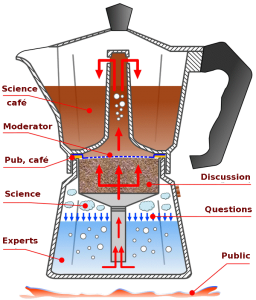 On the first event we discussed the diversity and incommensurability of the values of nature from the perspectives of anthropology, ecology and economics by the help of three invited speakers. A short video was prepared to sum up some of the key messages of this discussion, which is available here. The second sience café aimed at discovering how to integrate the diverse values of nature into our decisions. Invited speakers shared their personal experiences and reflected on the topic through examples at the individual, the national and the global level. Key messages of the second science café is shared in this video.
The third event will be organized on the 20th of November, when we open up the discussion and invite citizens, practitioners, decision makers and scientists from all over Europe to explore how the diverse values of nature can be integrated into policy making. The science café will run in two different localities – Helsinki and Budapest – and will be live streamed. Join us in person or online, via the zoom application (to participate online please register here). For more information and regular updates about the event please visit our facebook page.