To become more sustainable, Europe must diversify its agri-food systems. According to one EU project, this starts with promoting the cultivation and consumption of home-grown legumes.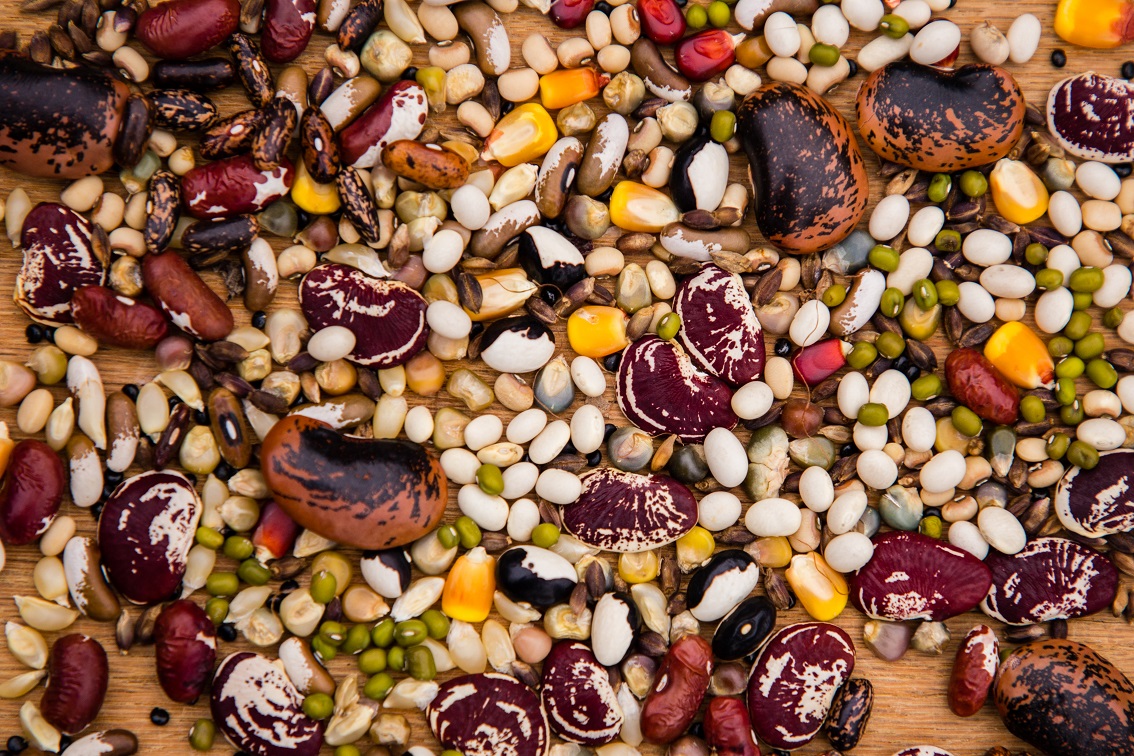 Food systems have a substantial carbon footprint, accounting for one third of greenhouse gas emissions globally. As such, there is an urgency for the sector to become more sustainable. Tiny legumes could make a big difference. "Most of agriculture's emissions come from livestock, such as cows and pigs, and the use of synthetic nitrogen-based fertilisers," says Pietro Iannetta, an agroecologist at the James Hutton Institute. "Legumes, on the other hand, are a sustainable source of nutrition, for both food and feed, that can also be used as a natural nitrogen fertiliser." Unfortunately, even though there is a high demand for legumes in Europe, the vast majority are imported, mainly as soybeans and for animal feed. They also often originate from clear-cut rainforest regions. "To protect its nutritional security and environmental well-being, and to promote the shift towards healthier diets, Europe needs to diversify its agri-food systems by promoting home-grown legumes," explains Iannetta. Achieving this requires increased cooperation among the many actors in the agri-food sector – cooperation that is being partially driven by the EU-funded TRUE (Transition paths to sustainable legume-based systems in Europe) project.
Towards a more sustainable system
At the heart of the project is a desire to make more sustainable, home-grown legume-based agri-food systems a reality. "The know-how, desire and demand for such systems exists," remarks Iannetta, who coordinates the project. "TRUE helps connect and empower the relevant stakeholders and, through innovation and cooperation, identify and realise the best paths towards creating these sustainable systems." Although still a work-in-progress, the project has made significant headway. It has identified the key barriers and opportunities and developed useful tools for all actors of the value chain. These include life cycle analysis tools and a decision support system called 'Pathfinder' that represents the first value-chain-wide sustainability assessment tool for businesses. TRUE has launched several innovative products, such as the fully commercialised Nàdar Gin, which uses peas to make 'climate-positive' gin and high-protein co-products. The project has also established its own trademark, CoolBeans®, and has authored several scientific articles, policy briefs and reports. It has even published its own legume recipe books!
Beyond TRUE
The project has played an important role in establishing several continent-wide initiatives. One of them is the Legume Innovation Network (LIN). Done in collaboration with the EU-funded LEGVALUE project, the LIN aims to connect legume-focused businesses and NGOs to support sustainable commercial development within Europe. The TRUE project is also playing a role in the Crop Diversification Cluster (CDC), which brings together partner organisations from Europe to increase the impact of crop diversification research and encourage the uptake of innovative diversification measures. "These two initiatives ensure that the work we started during the TRUE project will have an ongoing and lasting impact," notes Iannetta. "My hope is that these initiatives leverage the momentum initiated by TRUE and continue to stimulate the innovation that will come to define sustainable agriculture." The project is currently promoting its tools, methods and strategies, which could carry over into new legume-focused projects.