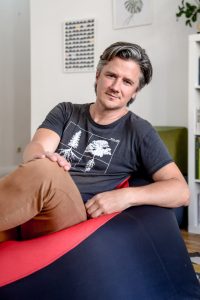 As a founding member and Senior Research Fellow of ESSRG, I have acted as managing director of the ESSRG Nonprofit Ltd team since 2009. I enjoy teamwork via inspiring action-planning and playful organising, partnership building, co-creating and public engagement procedures.
After I completed an MA in Sociology by Eötvös Loránd University (ELTE), and an MA in History by Central European University (CEU), I did my PhD in Environmental Sciences, by Szent István University (now MATE).
Meanwhile, I was an Associate Researcher at the Suvet Research (Budapest, Hungary) for seven years (1997-2004). As a co-founder, I also acted as editor for the Múlt-kor History Magazine between 2000 and 2009.
As a lecturer in environmental sociology and qualitative (participatory, cooperative) research methodologies, I participated in developing and introducing several courses at Szent Istvan University (MSc in Agro-Environmental Engineering, Nature Conservation Engineering and Waste Management Technicians, 2009-2017). By the Semmelweis University, Faculty of Health and Public Administration, Institute of Mental Health, I teach sociological theories and the environment in the MA in Interdisciplinary Family Studies programme (2020-).
After I spent a formative month researching local food in 2014 as a Japan Foundation Fellow at Kyoto University, Graduate School of Agriculture, Faculty of Agriculture, I recently started a course at Kyoto University on Sustainable Food Systems.
I participated and acted as a task- or work package-leader in 15+ EU research and innovation projects. These international research and innovation collaborations formed my attitude for making things happen in environmental social sciences, socioeconomic analysis of the agri-food innovation sector, sustainable and local food systems, transition to sustainability and policy analysis.
On the science-policy interface, I contributed to the JRC scientific and policy report on Short Food Supply Chains and Local Food Systems in the EU in 2013. I collaborated as lead author to Chapter 3 on Eco-agri-food systems of the TEEB for Agriculture & Food: Scientific and Economic Foundations report in 2017-2018. Promoting the EU Farm to Fork Strategy, I also participated in the Sustainable food system framework initiative by contributing to the publication "Concepts for a Sustainable EU Food System" by DG SANTE – AGRI – ENV- MARE.
External positions:
Country contact, Living Knowledge – The International Science Shop Network
Board member, Environment & Society Research Network (RN12) of the European Sociological Association (ESA)
Member, Urgenci Community-Supported Agriculture Research Group
Editorial board member, European Journal of Mental Health – Well-being in a social and ecological context, Semmelweis University, Institute of Mental Health

Volunteer, Initiative for Equality
Research interests:
Agro-Food Systems, Citizen Science and the Sustainability Transition
Food as a commons, Food sharing economies, Sharing Economy in Food Supply Chains, Market vs non-market food provisioning
Food policy for the transformation of the food system
Participatory methods, cooperative research
Publications: